Our t-shirts are made of the highest quality 100% cotton you will find out there. Once you try them on you won't want to take them off. They are super comfortable and suitable for any occasion.
10 products
GRAPHIC T-SHIRTS
Bermies organic cotton t-shirts feature unique and eye-catching tropical island graphic prints, perfect for bringing a touch of paradise to your wardrobe. The organic cotton material is gentle on the skin and provides excellent breathability, making these t-shirts ideal for any casual occasion.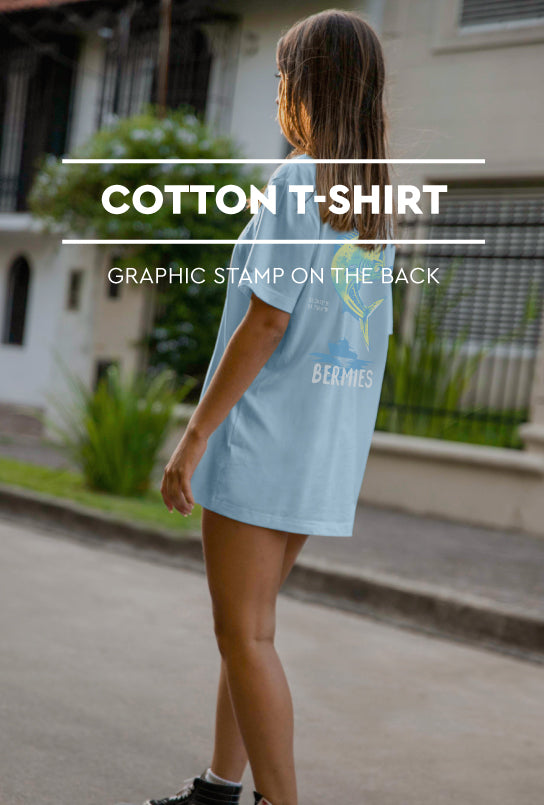 Adventure Crew T-Shirts
These amazing Bermies Adventure Crew Organic Stretch Shirts are exclusively reserved for our adventure crew. Designed to be durable, comfortable and stylish, these shirts are perfect for any adventure that comes your way.
EMBROIDED T-SHIRTS
Bring the tropical vibes on your next adventure with our eye-catching embroidered icons on the chest. Whether you're exploring the great outdoors or just enjoying a relaxed day, Bermies organic cotton t-shirts are the perfect blend of style and sustainability.